It all started 6 years ago when I walked into the city animal shelter. I had been browsing the adoptable pets online, just for fun, and came across a GORGEOUS husky named Grettle. I HAD to meet her. So I did.
This is the first time I saw her: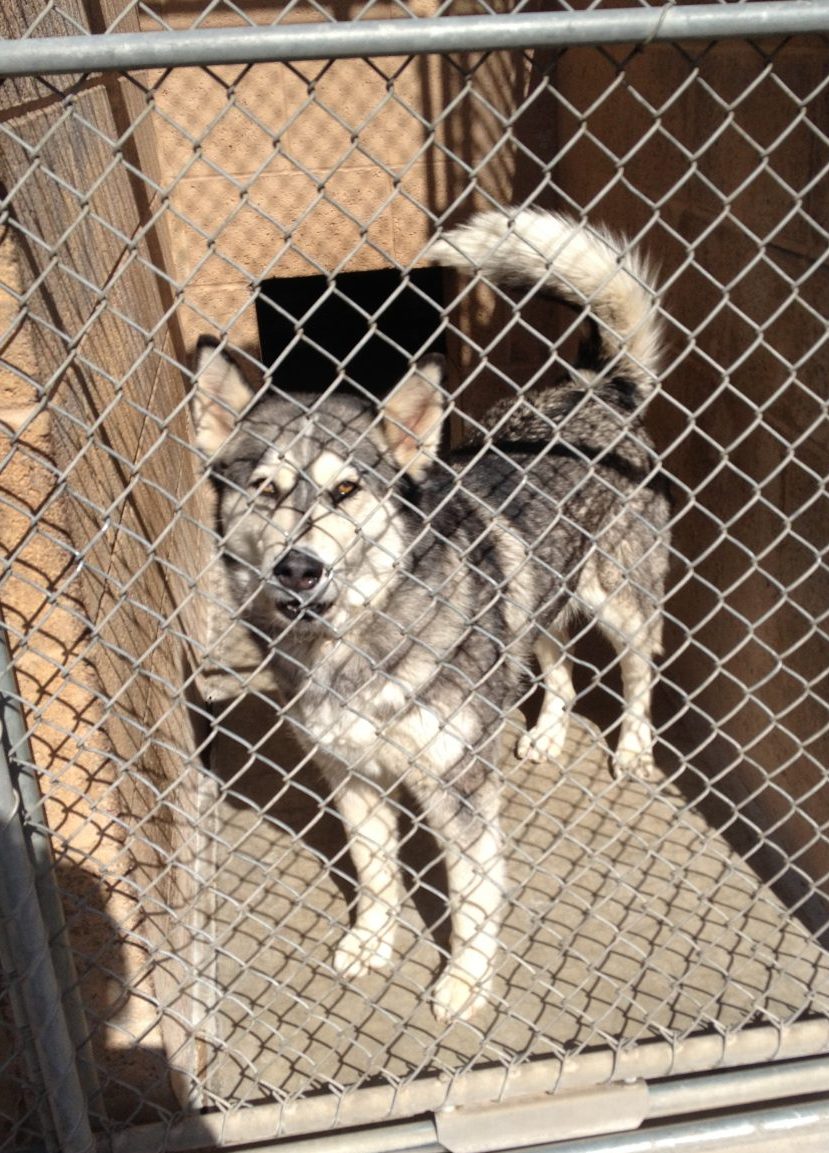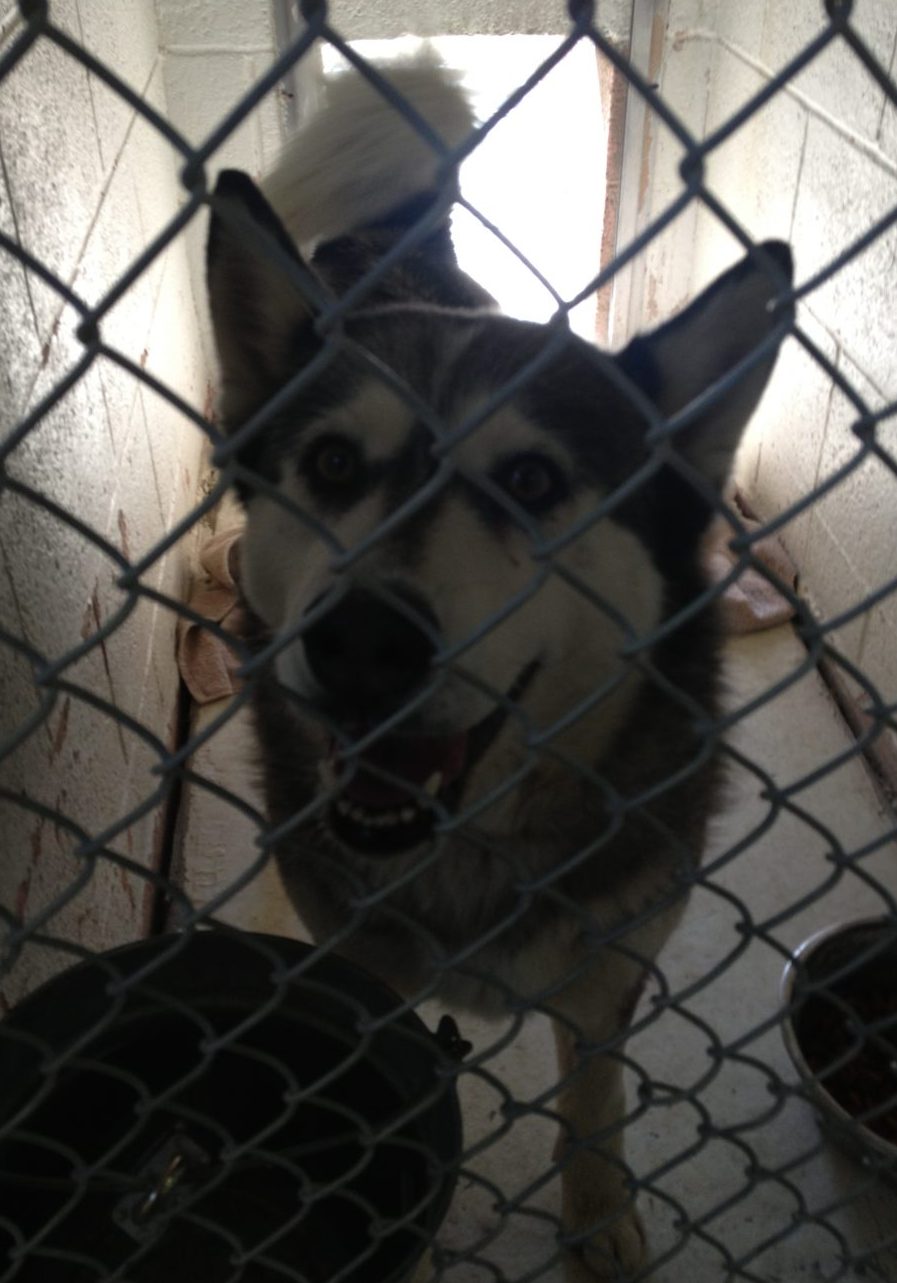 I fell in love with that face! A worker approached me and asked if I'd like to meet "Grettle" so I said of course!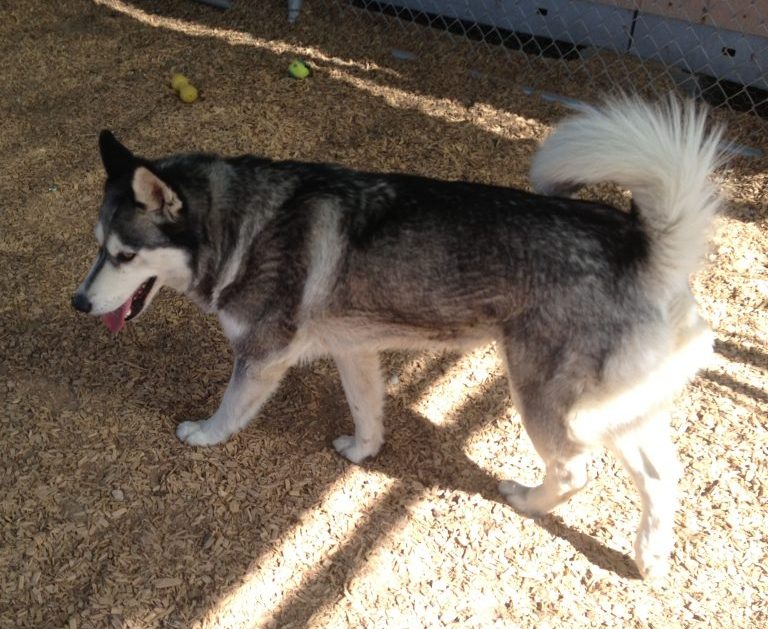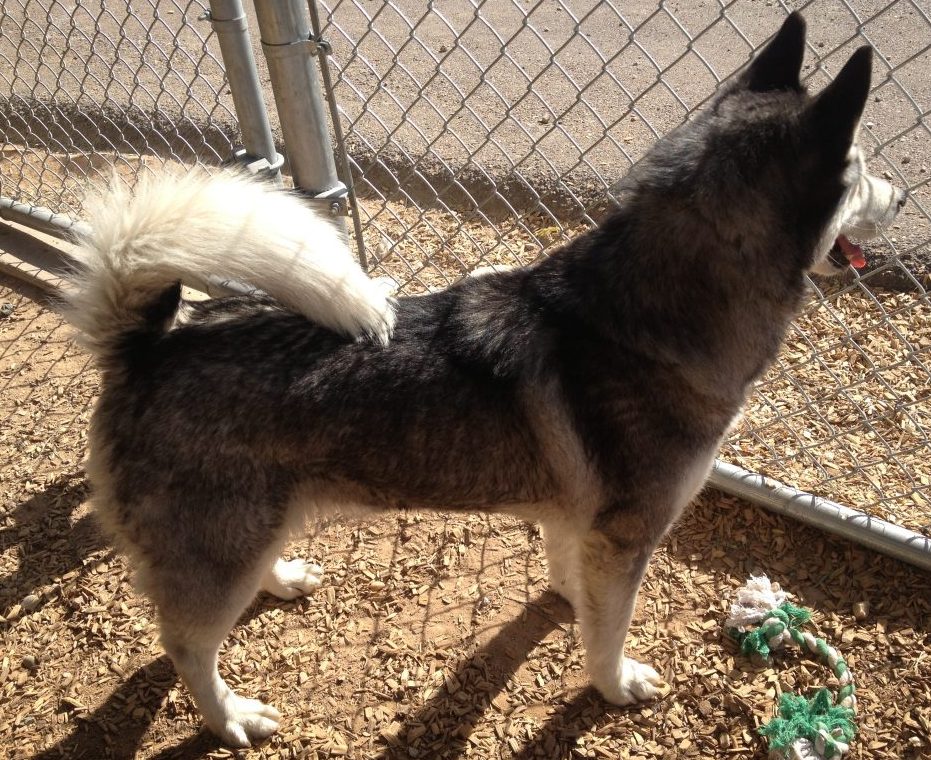 And just like that – I was in love. I didn't even ask my fiance at the time and jumped into filling out adoption papers!
….but WAIT.
It wasn't going to be quite as easy as I thought to adopt this sweet girl. She had been adopted and returned not once, not twice, but THREE times. She was going to be turned over to the local husky rescue the next day. That wasn't ok with me. At all. So, I made a point to tell them I know all about the breed (I've loved huskies all my life) and also tell them I had another husky at home. They insisted I bring my other dog to meet her before they'd even consider adopting her out. I agreed, knowing he loves anyone and everyone and hoping and praying she'd like him too.
This picture was taken the next day: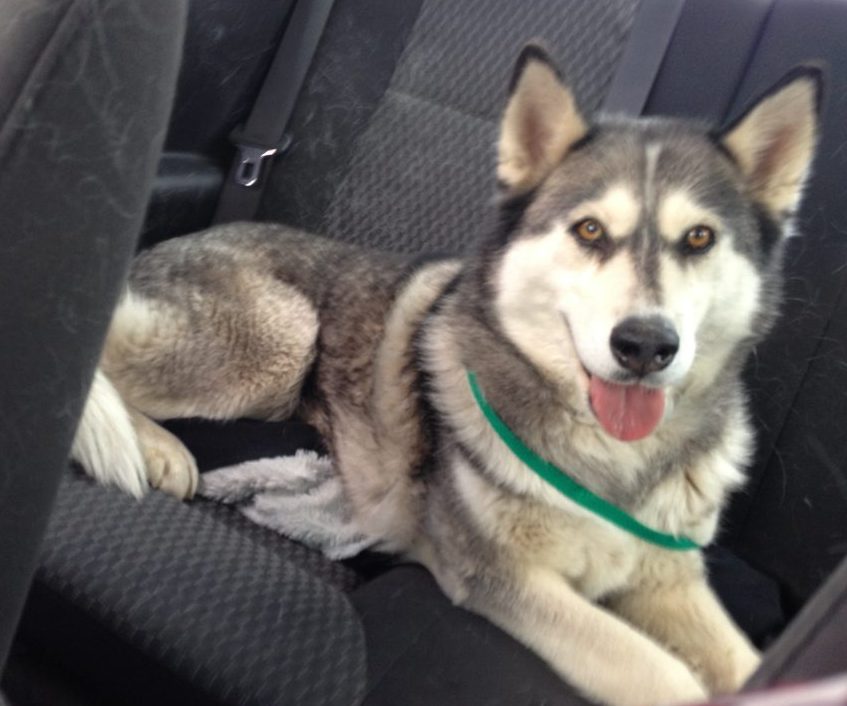 I adopted her! And she was officially a member of the family!
So naturally, she went to the groomer straight away 😉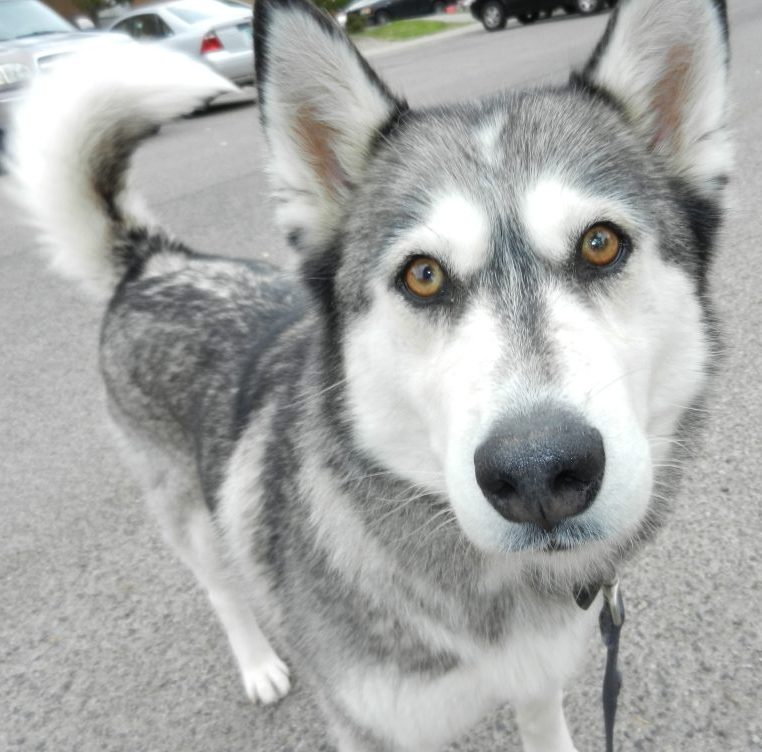 She was very happy to have a new home